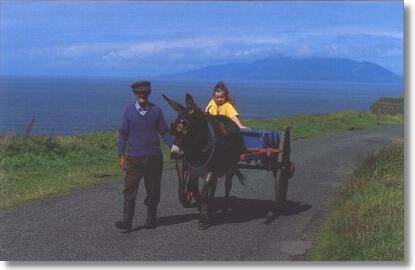 A donkey-cart, going along a quiet country road near Mullaghmore.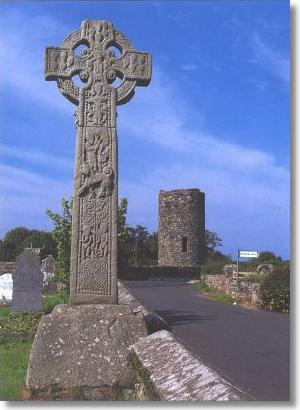 The magnificent 10th century High Cross, in the village of Drumcliffe, where the famous poet W.B.Yeats is buried. A monastery was founded around 575 AD, and the remains of a round tower can still be seen.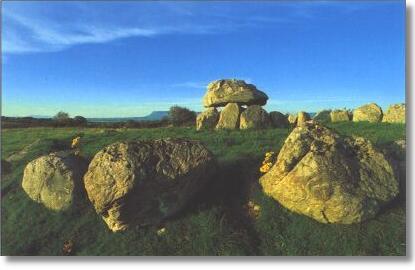 One of the Carrowmore Megalithic Tombs, situated not far from Sligo town, in an area rich in pre-Christian monuments.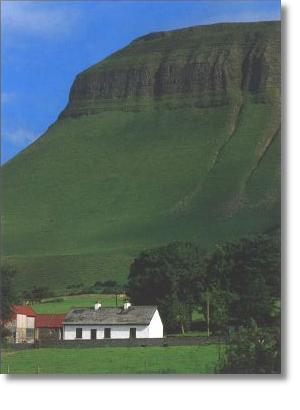 The mountain of Benbulben, just to the north of Sligo town.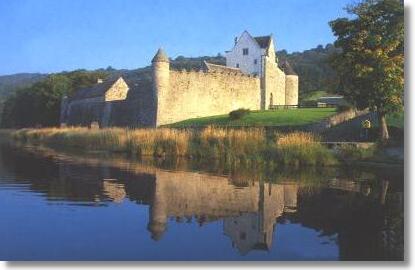 Parke's Castle, on the shores of Lough Gill. It has been recently renovated, and is open to the public. Lough Gill contains the Isle of Inishfree, made famous in the poem of the same name.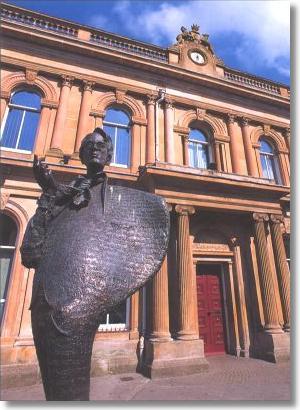 A bronze statue of the poet W.B.Yeats by artist Rowan Gillespie, and located in Bridge Street, Sligo.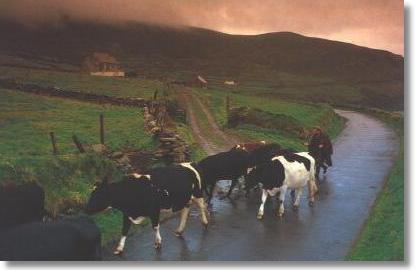 A farmer brings his cattle back from the meadow - a common sight throughout the county of Sligo.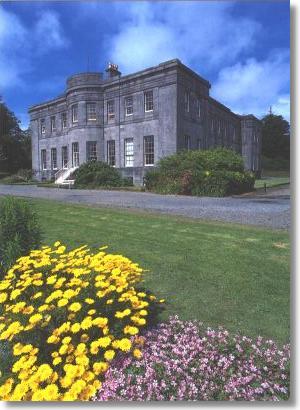 Lissadell House, on the north shore of Drumcliff Bay, was built in 1832 and features in the poems of W.B.Yeats. The house is open to the public during the summer months.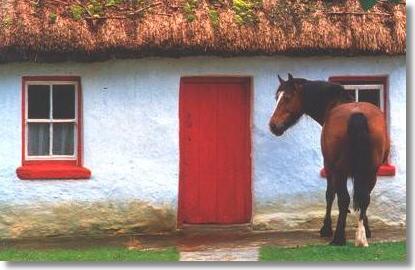 A typical thatched cottage, seen all over the West of Ireland.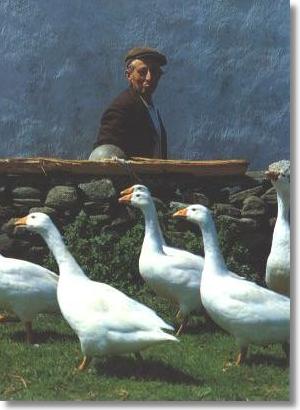 A farmer with his geese.